Player Profile Detail
#9 Brooke Doherty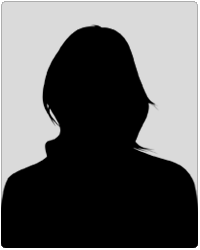 Contact Info
Email: Click to email
Home Phone: 732-779-6833
Mobile Phone: 732-779-6361
Snapshot
Team: N/A
Position: Outside Hitter
Primary Hand: Right
Primary Foot: Right
Block Touch: 9' 7"
Academics
Graduation: 2022
School: Holly Springs High School
GPA: 4.3
SAT: N/A
ACT: N/A
Vitals
DOB: Feb 9, 2004
Height: 5'11
Weight: N/A
NCAA ID: CR 2681646FJ16
References
Karl Redelfs, Coach
Email: Click to email
Phone: 704-441-7244

Videos
There are no videos associated with this profile.
Athletic Accomplishments
Brooke was selected for her high school varsity team as a freshman. Played two years on Varsity and is a starting OH going full rotation.
2020 - Brooke was named to the Prep Volleyball Club Watch List Class of 2022.
2019 - Brooke was chosen and played for the 2019 USA Girls Select National A2 Training Program and was on the waitlist for the A1 Training.
2018 - Played on 15 Diamond at NC Academy
2017 Played on 14 Black at Triangle Volleyball Club
Other Accomplishments
Brooke is currently ranked 26th out of 586 students in her freshman class. Brooke's strengths are in mathematics, sciences and visual arts. Brooke aspires to pursue a degree in Engineering or in the Medical Field.
Scholar/Athlete - As a sophomore, Brooke has been selected to Peer Tutor Upperclassmen in Mathematics.